J~S Machine and Valve
is one of America's leaders in providing quick shop and field service repair for gate, globe, check, lubricated and non-lubricated plug valves, ball, butterfly, Pipeline Gates, Twin Seal, Fisher, Durco, Tufline, and Wedgeplugs - all in accordance with ANSI, API specifications. J~S Machine & Valve also specialized in exotic material valves including Monel, C5, C12, Hasteloys, SS, as well as other exotic materials. Our facility a 30,000 SQ/FT Facility, with 15 acres of outside storage. We provide PMI (Positive Material Identification) using our Innov-x Analyzer. J~S is equipped to repair all sizes of Durco Valves (Factory "Black Tie" Certified) Our team are all certified packing installers by Garlock Sealing Technologies, and Argo.
Our employees offer over 60 years of combined experience in the valve industry and are committed to exceeding customer requirements by understanding all customer and industry specifications and consistently delivering conforming product and services to all our customers at a reasonable price. Our staff stands behind every product that it sells. It is our goal to provide you with the most service and highest quality possible. That's why our remanufacturing processes are designed to produce a valve whose quality standards exceed O.E.M. requirements. To ensure that our quality is the highest possible J~S has developed test standards that exceed both API 598 and 6D requirements. J~S can supply chart recorded tests if required.
Our team utilizes four 24 Ft mobile machine shops, with heavy duty turning and milling capabilities, overhead crane system for heavy lifting, on board TIG, MIG and STICK welding capabilities. Fully stocked tooling and rigging equipment for any job large or small.
Field Services
---
We have over 15 years experience repairing valves in the power generation industry and have served customers all across the United States. From start-up assistance to emergency field service or "on-site" technical assistance our experienced engineers stand ready to answer your calls around the clock, any day of the week.
We have the Personnel, Expertise and Products to handle your Custom Projects!

Shop Services
---
Our 37 plus year tradition is being committed to exceeding customer requirements by understanding all customer and industry specification.While consistently delivering conforming products and services to all our customers. with the highest level of quality and an enhanced level of service. We supply and repair an array of industrial valves for almost every application.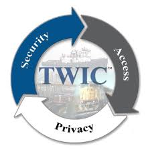 Emergency Contact
---
Pete Krolman "Inside Sales" ~ 417-825-3354